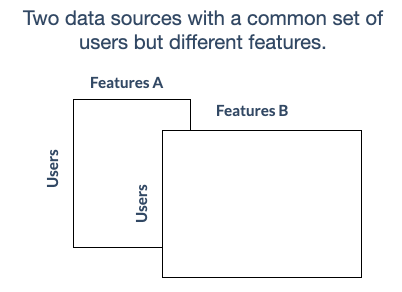 Combining two diferent data sources
Many interesting problems are solved if Data Scientists can combine two or more sources of data. Traditional Federated Learning methods have focused on building models when data is distributed across different "devices". Back in 2019 we pioneered a novel aproach to use Split Learning to train the first Deep Learning Model with vertically distributed data. This setup allows multiple parties to combine two or more data sources with a comon set of users. To learn more, check out this video presentation of our paper written in collaboration with the Camera Culture Lab at MIT Media Lab.
You can read our SplitNN-driven Vertical Partitioning paper here, it is mainly focused on financial applications.
How it works?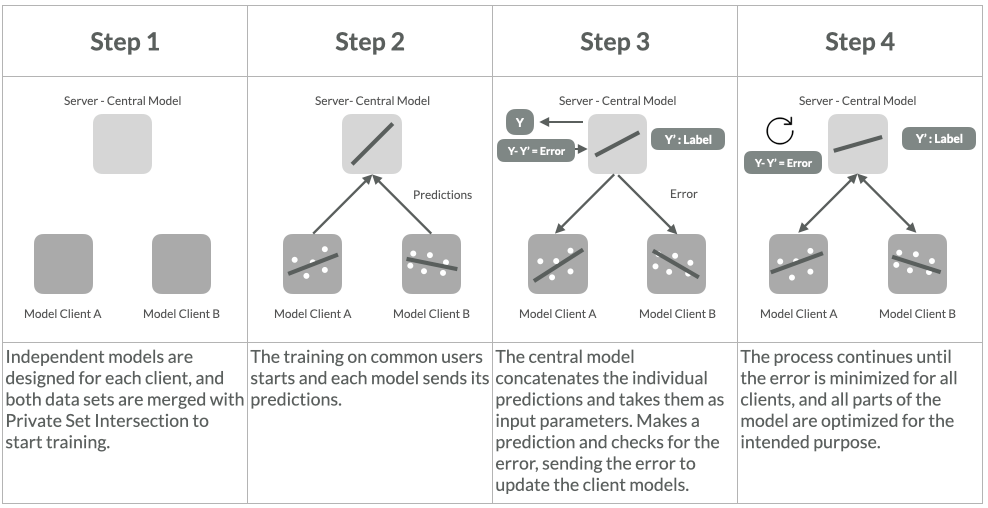 To learn more about Split Learning visit the MIT Media Lab Split Learning web page, where you will find a lot more material and references or contact us.